Supplies
tools and metals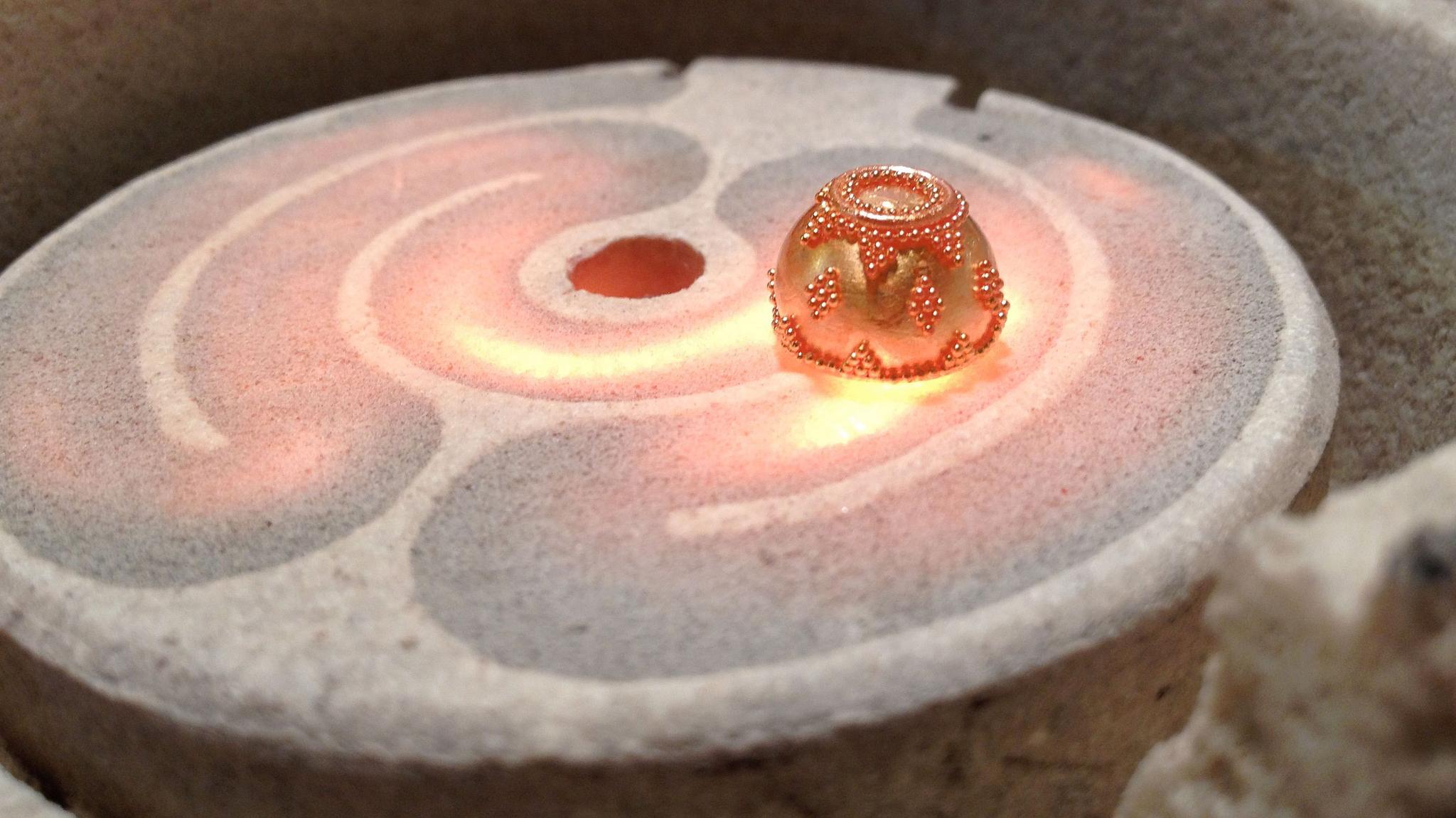 New Students, Please arrive with Silver. See below for list of silver items and suppliers.
Other Supplies:
Sketch Pad and pencils
00 very small pointed hair paint brushes
6 sheets, 8 1/2" x 11", 320 sandpaper, black, wet or dry (from Hardware Stores)
Old kitchen towel
These are the hand tools all students will need. New students can borrow until they can be purchased.
Round Nose pliers
Chain Nose pliers
set of 6 #2 cut needle files get 61/4 inch long needle files or 8 inch needle files
set of 6 #4 cut needle files "" ""
#2 cut 1/2 round ring file, 8 inch
large tweezer
small tweezer
Goldsmith Scissors
wire cutter, flush
charcoal blocks, 2
small drill bits #68 & # 60
#2/0 saw blades
Gemstones, gem beads, pearls for making jewelry if you have anything. Otherwise, we have an assortment.
Silver needed, silver comes soft. half hard and hard. Always buy SOFT silver (annealed), if possible, or 1/4 hard
Fine Silver Sheet, 18 gauge, optional 24 gauge, 6 inches x 3 inches (or smaller amount)
Fine Silver round wire, 18gauge, 20 gauge and 22 gauge, 10 feet each gauge
Sterling Silver round wire, 18 gauge & 20 gauge, 1 f00t each
( Thicker) Sterling Silver Wire ( for rings, bangles etc) , 2 x 4 mm rectangle 2 feet OR OTHER SHAPED STERLING WIRE FOR RINGS, YOUR CHOICE.
Silver solder, (sheet or 20 gauge wire) Hard, Medium and Easy
Suppliers:
Bandeli Jewelry Supply, LLC 1 mile from Jewelry School CALL BEFORE GOING THERE!
577 Newark Pompton Tpke
Wayne NJ 07470
973-709-0300 email: bandelitools@yahoo.com
---------------------------------------------------------------
Rio Grande, Albuquerque, NM
riogrande.com 800-545-6566
---------------------------------------------------------------
Metalliferous online store from New York